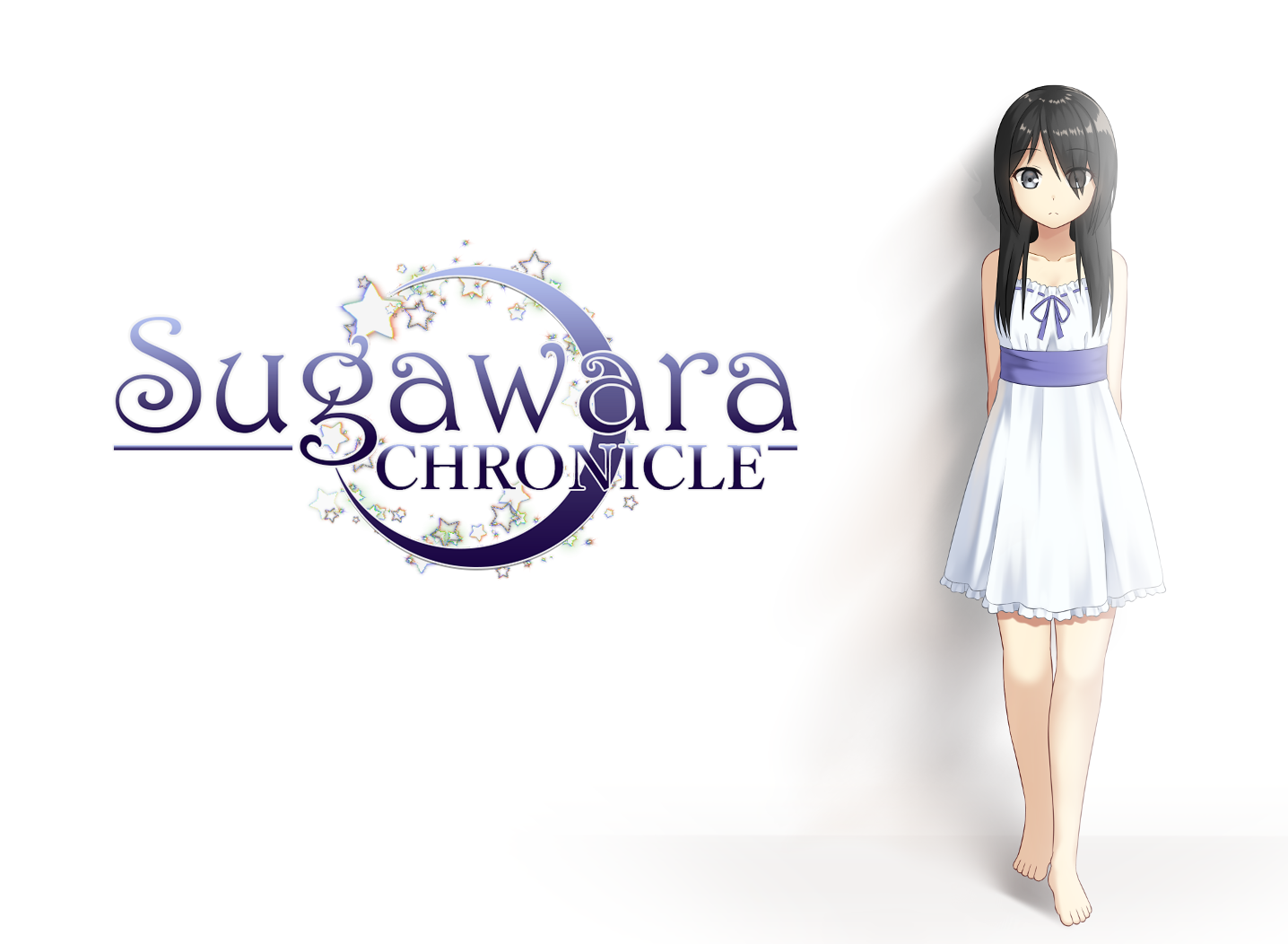 Sugawara Chronicle - Demo
0.15 Update! The Great Graphics Update! (Part One)
---
Wow September has been busy! With many of our staff getting back into school and the implementation of our fantastic new UI by ds.sans (more on that later), We've been working hard to prepare our engine for the next chapter of Sugawara Chronicle! We've made a number of new additions to the .15 release as well as tons of bug fixes on the existing chapters 1 and 2. For now I can happily report that the runtime error many people have been receiving seems to have completely disappeared from bug reports! Hopefully it's gone for good! We also got to work on many of the dialog issues that were pointed out and fixed the ones we found. There's bound to be more hanging around though, so keep those reports coming in and we'll fix anything that doesn't look right!
With the release of "The Game Plan, " Chapter 2 of the Rivalry route, we got to meet Miyu and Shizuka in person for the first time and some character development with Suzuki and Kaori. This update does some polishing work on "The Game Plan" and fixes a problem with Miyu's sprites being unable to load. This update also includes the first iteration of our new and improved UI designed by ds.sans (Ill post a link to his work at the bottom). The new UI includes a complete overhaul of the main menu, chapter screens, config screen, and the text boxes in VN mode. We've also made an improvement to the way scene transitions are rendered (no more screen flicker). The UI is a big project and has to be done a little bit at a time, so certain aspects look a little bit "half-baked", but it looks worlds better than the last design, at least IMO. We should see the full implementation around chapter 3 release.
Future Plans:
Akari's Route!! We're working on the next major content update which will be Chapter 2 of Akari/Miyu's route. In this chapter we'll spend some time with Akari and get to see more of how she interacts with her friends and schoolmates.
New UI!! Part two of the UI update will include menu buttons and graphics added to the chapter transition screens
Sound Effects!! Will be included with the next update. We're not able to do all of them at once, but we're going to start with what we can do and add sound effects over time across all the chapters as the audio files become available.
Automatic Updates!! This is something I've been thinking about for awhile but never really got around to doing it. A few weeks ago Hurricane Harvey took out a big chunk of the internet infrastructure in my city, which has left me without broadband. Thankfully the phones are fine, so I've been able to tether off my S7 for data. So while I was chilling, watching the 2 hour upload for the latest Mac install, I got to thinking: I bet there's people with slow internet out there who hate having to download the whole Sugawara Chronicle every time theres an update! Well guess what, I hate having to upload it every update too! So I'm gonna fix that.
The new system will allow SC to check for updates on launch. If a new update is available, you can choose to automatically install it. It will only download what's changed since the last patch which should make download speeds significantly faster! I don't have a definite timeframe on when this is going to work, but I wanted to go ahead and let you guys know it's a big priority of mine!
I want to thank everyone for your continued support as we develop Sugawara Chronicle! Check out the new update and let us know what you think. If you haven't already, come join us on Discord where you can interact with the developers, fans, and see works in progress as we develop our updates!
Be sure to check out ds.sans! They're making some awesome VNs! https://lemmasoft.renai.us/forums/viewtopic.php?f=43&t=44800
Files
Demo for Windows a0.15c
105 MB
Sep 11, 2017
Early Access for Windows a0.15c
105 MB
Sep 11, 2017
Early Access for Mac
102 MB
Sep 10, 2017
Get Sugawara Chronicle - Demo