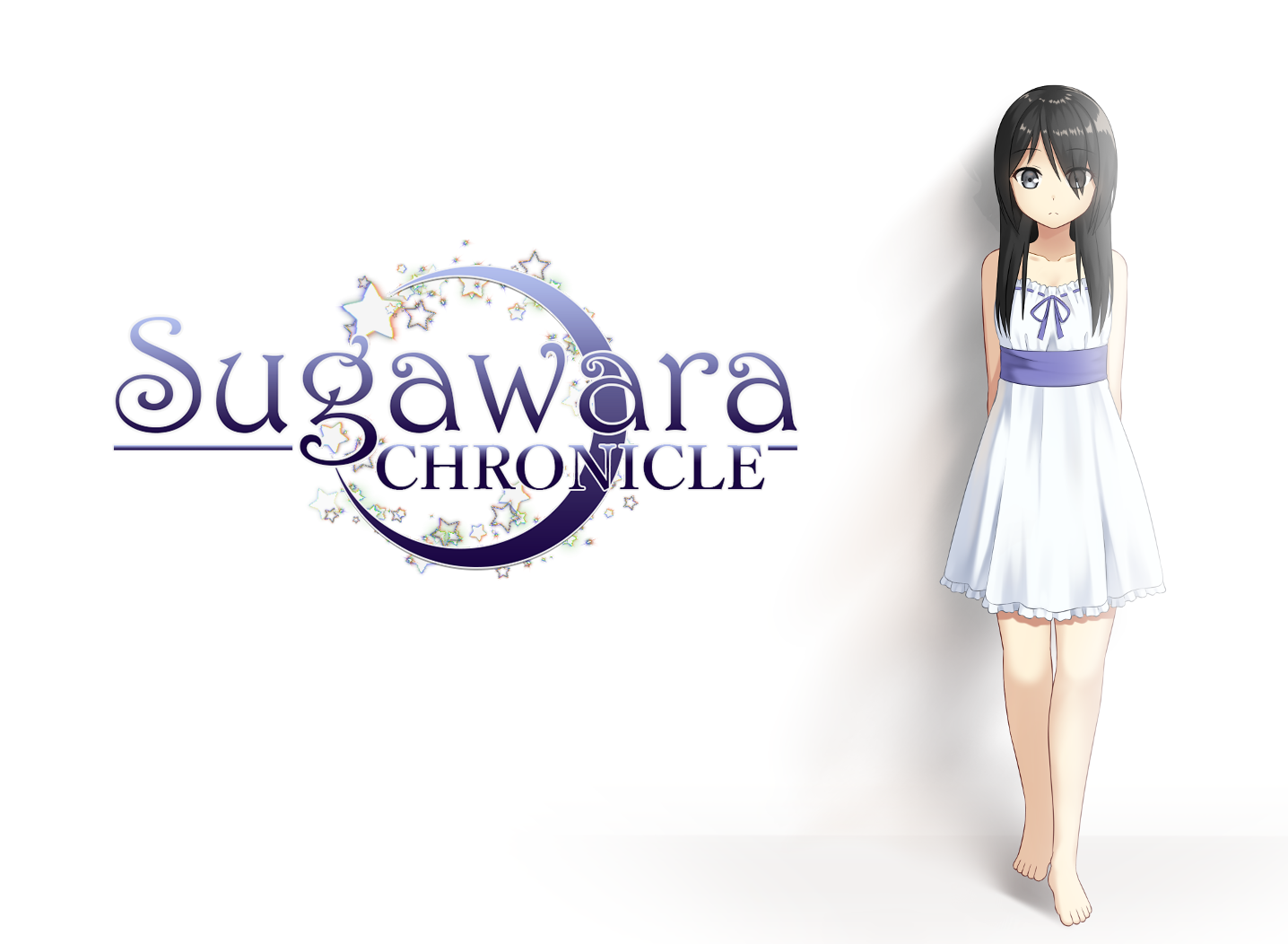 Sugawara Chronicle - Demo
12/20/2017 a0.17 The Great HD Update!! *part two*
---
Happy holidays everyone! I hope you all are having a wonderful time. We've got a really exciting update for you all this time. After what seems like forever, I've finally managed to get all of our assets scaled up to 1920x1080 resolution! Thats right! Sugawara Chronicle is now full HD! And just to show it off, we've added a new CG that i'm told is our best one yet! The update also includes minor bug fixes, revisions and updates to the story and a lot of small changes that just make the game feel a bit smoother. I've also expanded the number of save slots available (you have over a hundred now) after some minor concerns about that. We also made a small change to the way text is displayed to make it just slightly more readable.
Starting this month, Monochrome will be taking over as art director for the game and a new editor has been invited on board to polish up the game! We'll introduce him shortly in another update.
As always, we are very grateful of the people who follow and support us. If you haven't had a chance to play the game, check it out, and if you like it, tell your friends!! Right now we're offering the early access version of the game in a pay-what-you-want model. If you like what we do and want to support us to help us make Sugawara Chronicle as awesome as can be, consider donating to the team! It really does make a difference!
On behalf of all of us at Sarchalen, thank you for your continued support! We hope you enjoy the update, and have a wonderful holiday season!
Files
SugawaraChronicle-a0.17-win.zip
129 MB
Dec 20, 2017
SugawaraChronicle-a0.17-mac.zip
127 MB
Dec 20, 2017
Get Sugawara Chronicle - Demo